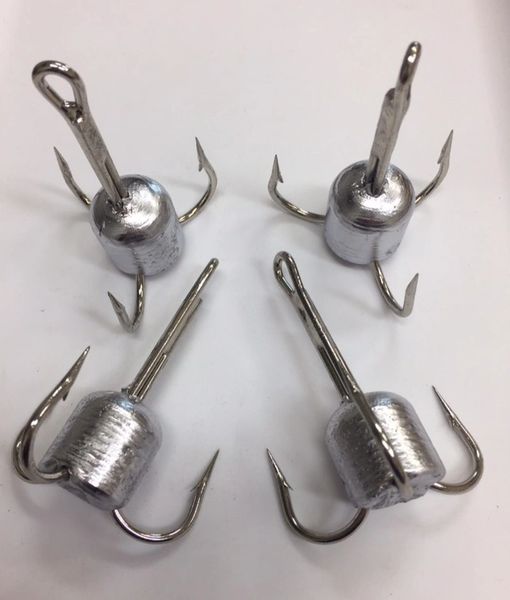 Snag Hooks
A weighted treble hook, literally used to snag bait or an object.  In striper waters, snag your bunker and hold onto your rod, TIGHTLY!  The weight on the hook provides good casting ability and holds your line in the water.  Cast this into a school of bait and start swinging!
Always keep one (or ten) with you, you never know when you'll need it! Good from back bays or out in the canyons, the snag hooks can come in handy, and lead to a trophy catch.  If the giants are leaving your lures and jigs alone, but working live bait, you want to make sure your snag hook is at the ready!
Snagged baits can be fished as soon as they are snagged or kept in a live-well for when you hunt down that school of big fish!
(1.25 oz has 6/0 hook) 
(2.5 and 3.5 has 10/0 hook)